Installing PortDroid
Open the Google Play store on your Android device.

Search for portdroid.

Locate and tap the entry by Stealthcopter.

Tap Install.

Read the permissions listing carefully.

If the permissions listing is acceptable, tap Accept.

Allow the installation to complete.
Running a scan
Power off your encoder.
When you open PortDroid, Swipe right from the left edge of the screen and then tap Local Network (Figure A).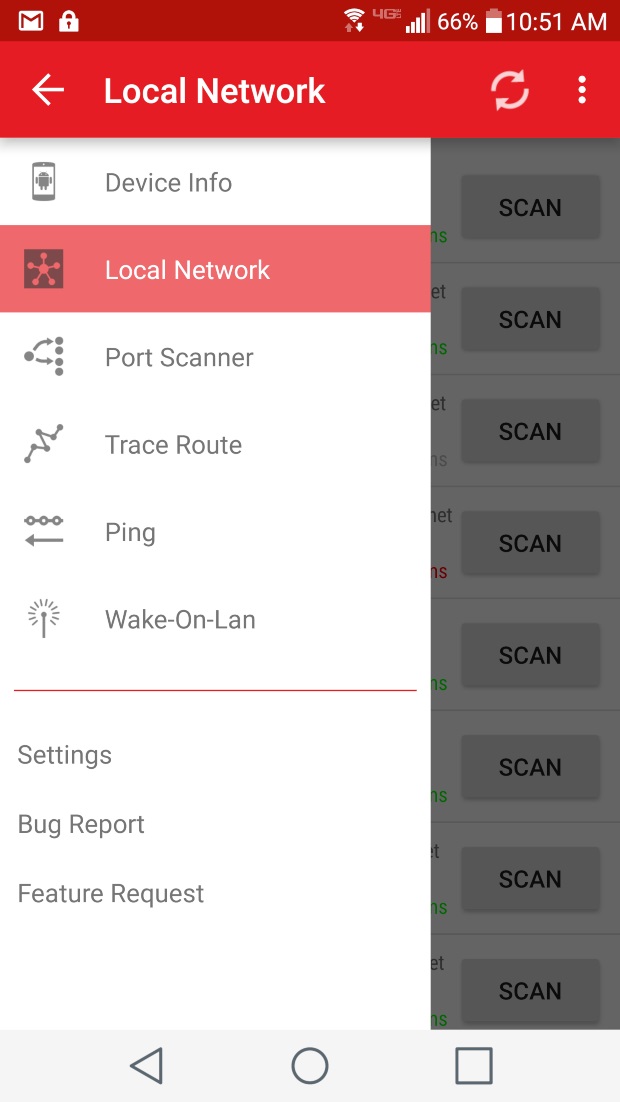 After tap on local network you will see a screen like the next: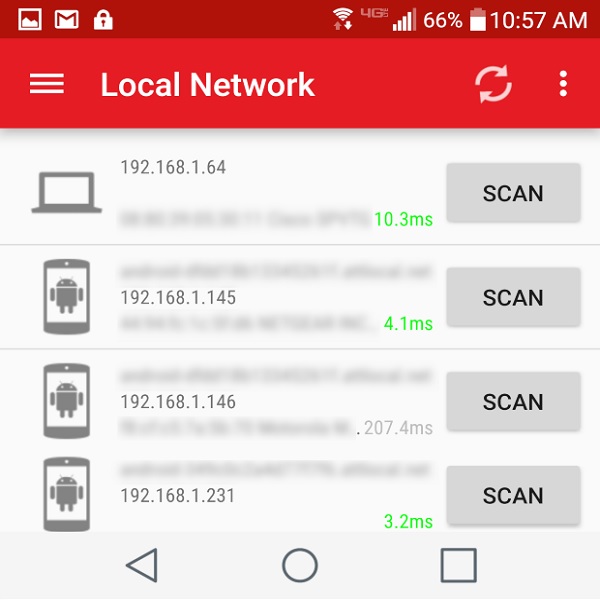 Now: Power on your encoder(must be connected to same router as your phone). Connect to router using RJ45 cable.
Click the circle arrows in PortDroid to rescan. A new entry will show, that is the ip of your encoder.
On your browser enter: http://<ip of your encoder>/ a page like the next will be shown. user: admin and password: admin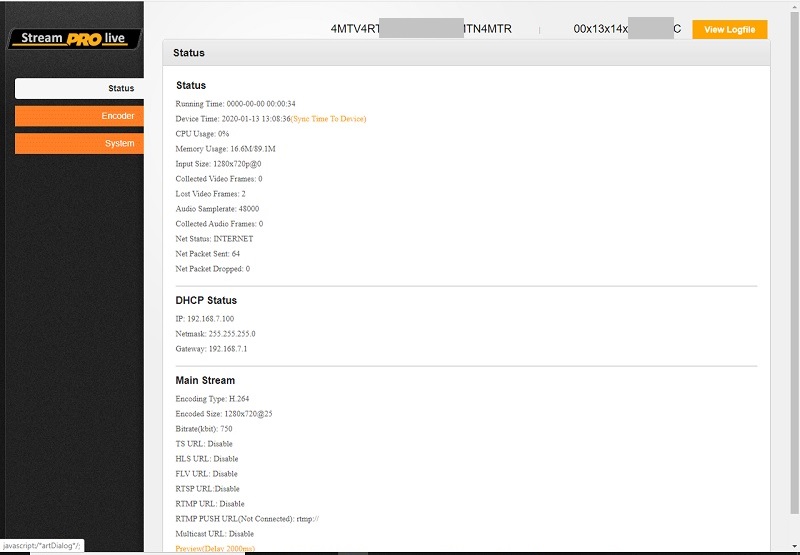 This is the Local Encoder Control. NOT THE REMOTE CONTROL. Click HERE to go to the second part of this tutorial.